An extra special Bloody Mary Recipe for Mother's Day with Pickled Asparagus.
Follow me on Bloglovin | Instagram | Pinterest | Twitter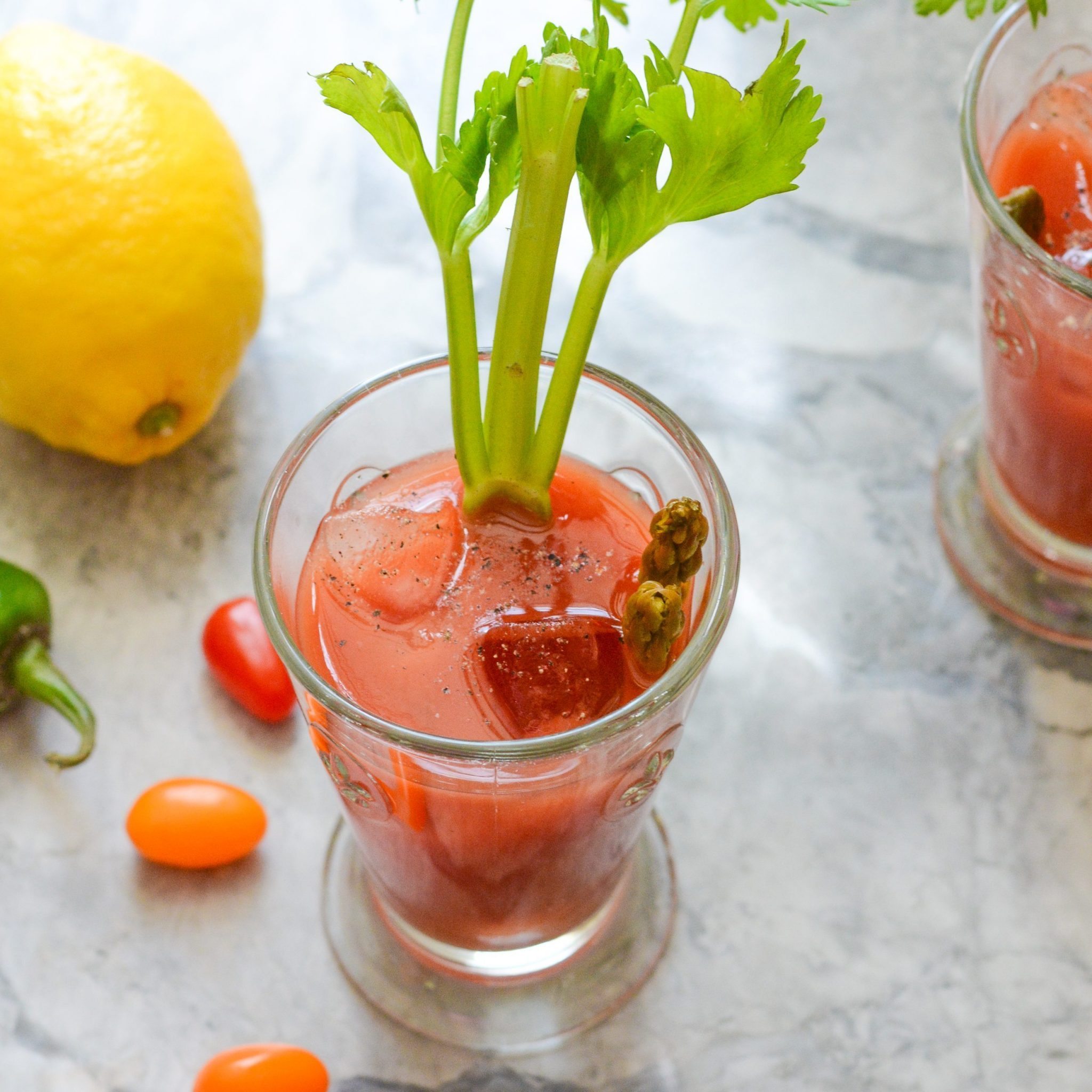 It is almost always Mom's that have the strongest and quietest influence on us.  But as much as a mother shapes a child a child shapes the Mother.  The bond between a mother and child is one of the strongest in the world.   We use words like Loving, Strong and Beautiful to describe her and she would probably use the same to describe her child.  I learned to be strong and driven from my mother and I taught my boys the same.  To always expect the best of themselves and those in their lives.
So aside from spending time with Mom on Mother's Day, why don't you make her an extra special Bloody Mary to enjoy during brunch with those she loves.
Last year I shared the basic Bloody Mary recipe here on A Healthy Life For Me, and this year I wanted to share an over the top Bloody Mary Recipe for Mother's Day with Pickled Asparagus.   The pickled asparagus can be made up to a week in advance.  I also sprinkled Old Bay Seasoning on the top, or you could coat the rim of your glass.  The seasoning gives the already delicious Bloody Mary Recipe an extra special kick.
Check out RedEnvelope's Mother's Day brunch cocktail series for some other great cocktail ideas for Mom.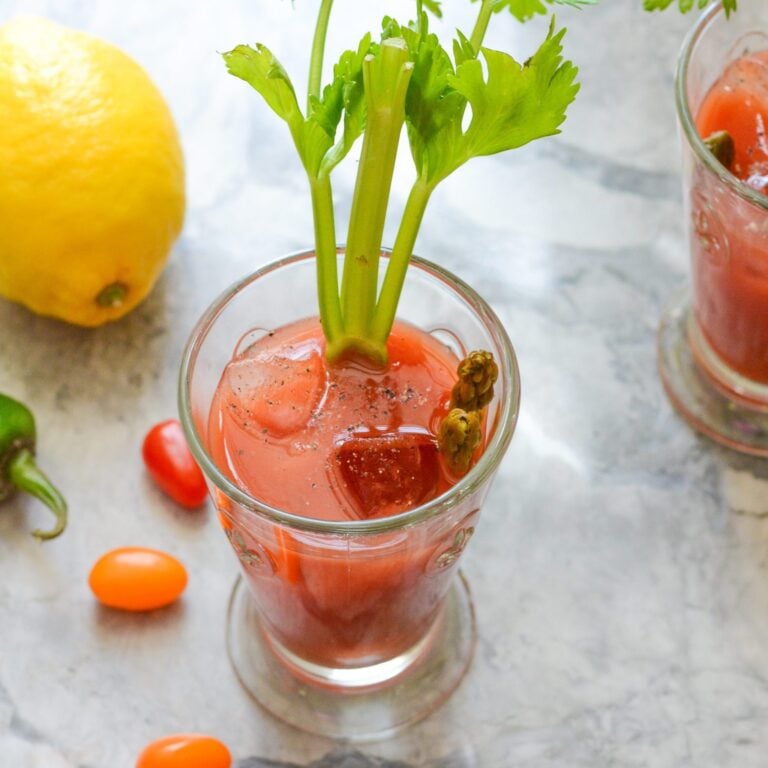 Bloody Mary Recipe for Mother's Day
Ingredients

Pickled Asparagus:
8-10

asparagus spears

or as many as fit into the jar

Mason jar

1

cups

apple cider vinegar

1

cups

water

2

tablespoons

pickling spice

1

teaspoon

fresh dill

2

cloves

garlic

Bloody Mary:
Old Bay Seasoning

2

oz

Vodka

2-3

cherry tomatoes

1/2

jalapeño pepper

sliced

1/2

teaspoon

dried dill

1/2

teaspoon

ground pepper

1/2

teaspoon

celery salt

2

dashes Worcestershire sauce

2

dashes Tabasco Sauce

1/2

ounces

of the pickle juice from the asparagus.

1/4

lemon

juiced

4

oz

Tomato juice

Celery Stalk

Fresh Ice

2-3

Pickled Asparagus Spears
Instructions
Pickled Asparagus:
Trim woody bottoms of asparagus and make sure it will fit into the height of the jar.

Add Apple Cider Vinegar, Water, Pickling Spice and asparagus to small saucepan and bring to a quick boil for 1-2 minutes.

Remove from heat.

Put dill and asparagus into jar and pour pickling liquid over asparagus.

Put on lid tightly and let cool on your counter.

Refrigerate for a few days before serving.

Pickled asparagus will keep in refrigerator for a few weeks.
Bloody Mary:
Add tomatoes and jalapeño to martini shaker and smash and muddle.

Add Dill, Pepper, Salt, Vodka, Worcestershire, Tobasco, Pickle Juice (from asparagus) and Tomato juice to a shaker and shake gently.

Fill High ball with Ice and pour tomato juice mix over top.

Garnish with a sprinkle of Old Bay Seasoning, Celery Spear, Asparagus Spears
Categories: