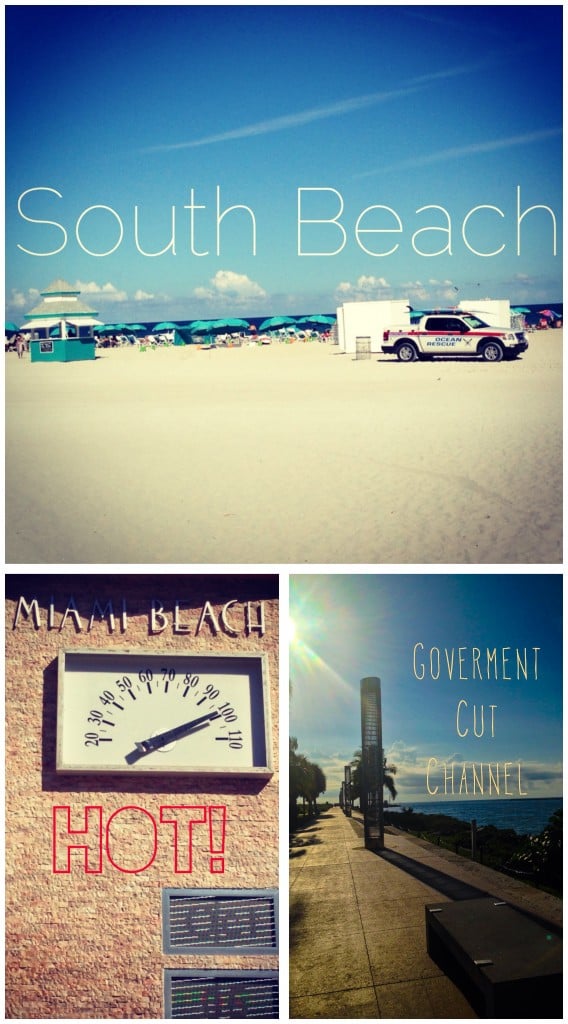 We have had the luxury of spending the last week in Miami and the weather and food have been spectacular.  For foodies, the perfect vacation.  Because of the amazing food we ate there have been several miles run in the morning in an attempt to balance the scale.  I don't think we ran enough miles.  Even still the views along our runs were spectacular and interesting, and hot.  Though I am not complaining with cool weather waiting at home I will take the hot and humid.
I thought I would share a few of our favorite restaurants and a recipe I snagged along the way.
Yardbird– Southern Table & Bar, a farm to table restaurant that specializes in fried chicken, waffles and the most amazing buttermilk biscuits that they served with a honey butter.  Casual with great service and a great organic vibe.
The Dutch is a great American Food place that is perfect for lunch or an afternoon sweet from their pastry dishes or a cappuccino.
Cecconi's is an Italian restaurant that feels like you are sitting on a terrace in Italy.  The food, drinks and service are always the best.  We had an assortment of appetizers, Burrata, Tuna, Cauliflower and each was delicious.
One restaurant that my husband loves, loves, loves is Mr. Chows, which is a mix of Chinese and French cuisine.  Beautiful artwork, flower arrangements, and special lighting makes for great atmosphere  Service is outstanding, I think each table has four waiters.  One dish that is our favorite is the Glazed Prawns with Walnuts.  I asked for the recipe and they delivered.
Khong River House was a pleasant surprise with flavors and ingredients from the Northern Thailand region.
I would love for you guys to share with any restaurants you have tried in Miami.
Glazed Prawns with Walnuts
Ingredients
12

extra large fresh shrimp (cleaned

skin peeled and tail out)

1

tablespoon

corn starch

2

egg whites

3

tablespoons

fresh mayonnaise

12-15

glazed walnuts

3/4

lemon

2

tablespoons

of honey

1/4

teaspoon

salt

pinch mustard powder
Instructions
To prepare shrimp:
Cut the back of shrimp (to make it slightly curl when cooked) and coat with corn starch, egg whites and a pinch of salt to marinate for a few hours.
To prepare sauce:
In a bowl, mix the mayonnaise with freshly squeezed lemon, honey, salt and a pinch of mustard powder thoroughly.

Heat wok with vegetable oil (medium-hot) and deep fry shrimp (oil must be very clean to make sure shrimp doesn't come out dirty).

Deep fried shrimp must be drained to take away the excess oil.

In a bowl, toss deep fried shrimp with prepared mayonnaise sauce, coat shrimp evenly.

To serve:

Place the shrimp on a plate and add Glazed Walnuts on top.

Note: Prawns must look white and creamy. When extra large prawns are not avaiable, you can use slightly smaller prawns.

Recipe courtesy of Mr Chow.
Categories: