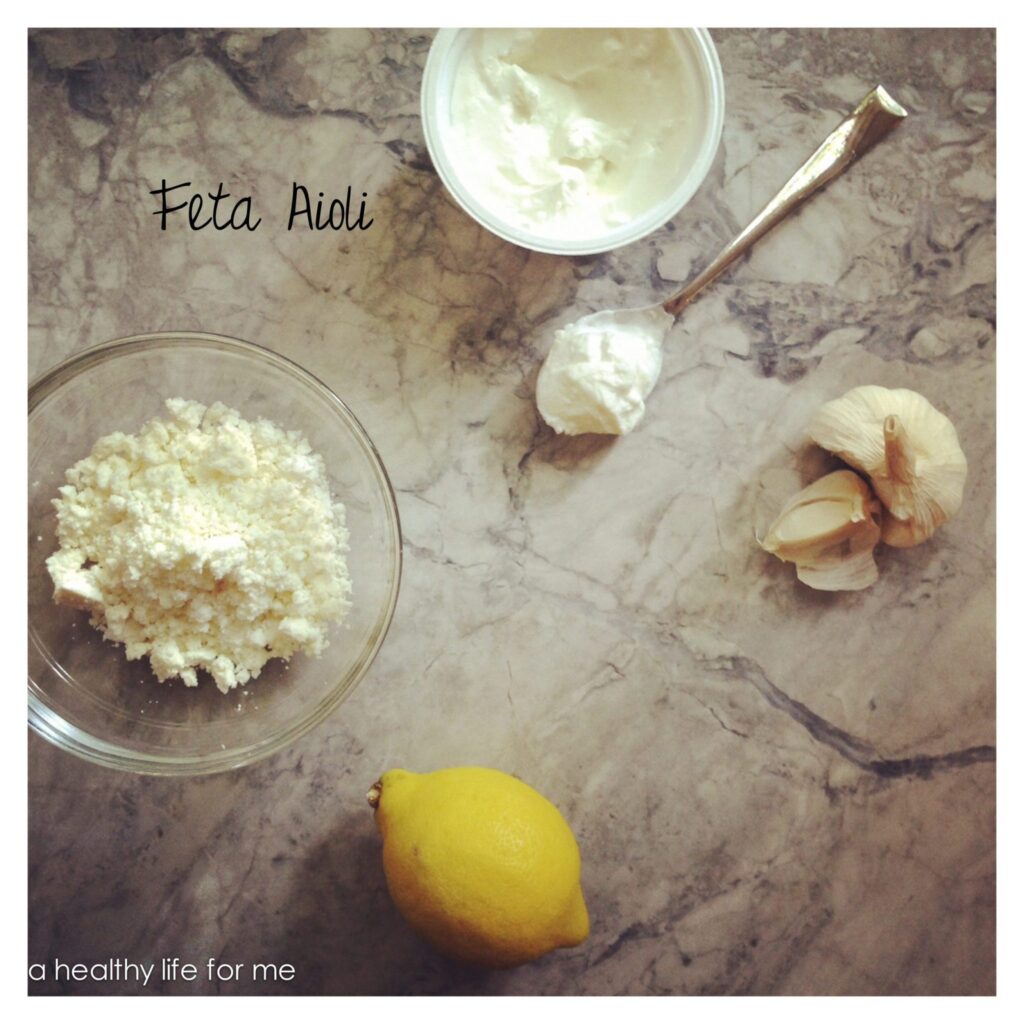 I am sure you have heard of Aioli, but have you ever heard of Feta Aioli?  No…neither had I till I was standing in the Fresh Market waiting at the deli counter and I was reading the list of their sandwiches and one offered Feta Aioli.  I thought damn, that sound good.  Walked over to the cheese counter picked up some feta and headed to the check out with my little basket of goodies, completely forgetting about the chicken I wanted to order at the deli.  But when I got home I got to work on this **SIMPLE** aioli that works fabulously on any sandwich you can imagine, burgers, ham and cheese, turkey and avocado, etc. etc. etc.  It also is a great topping on grilled chicken and salmon.  I even used a bit as a spread on some leftover bread I had.  You get the idea, it would work almost anywhere you use sour cream or mayo.  Oh, think about how awesome it would be as a dip of pretzels or chips!  Trying that tomorrow.
You can store this in the refrigerator for a few days covered and pull it out as needed.
Feta Aioli
Ingredients
1/2

cup

Feta

crumbled

2

tablespoons

light mayonnaise

3

tablespoons

plain fat-free greek yogurt

1

teaspoon

lemon juice

1

clove

garlic

minced

1/4

teaspoon

black pepper
Instructions
Add all the ingredients in a small bowl, stir to combine.

Serve or store in the refrigerator covered for 3-4 days.
Categories: