Planning Ideas for your Vegetable Garden with A Healthy Life For Me.
Follow me on Bloglovin | Instagram | Pinterest | Twitter
Its time to start thinking about your vegetable garden, regardless of whether or not you are a new or a seasoned gardener planning ahead makes all the difference in success and enjoyment of your garden.  I like to call this time Vegetable Garden Spring Fever.
Most people start out as a weekend gardener with limited time and no garden education.  My only knowledge of vegetable gardening is books, magazines and 15 years spent with my hands in the dirt.
I was fortunate enough to read a book before I began my gardening career that suggested planting vegetables not in rows, but using 4' x 4' raised beds with a 1' walkway in between.  It was a wonderful decision for me, which I continue today with a bit of modification.  I still use the 4' x 4' philosophy but now use a raised wooden box method.  I have also modified the width of my walkways to 2' in width mostly for ease of pushing a wheel barrel through.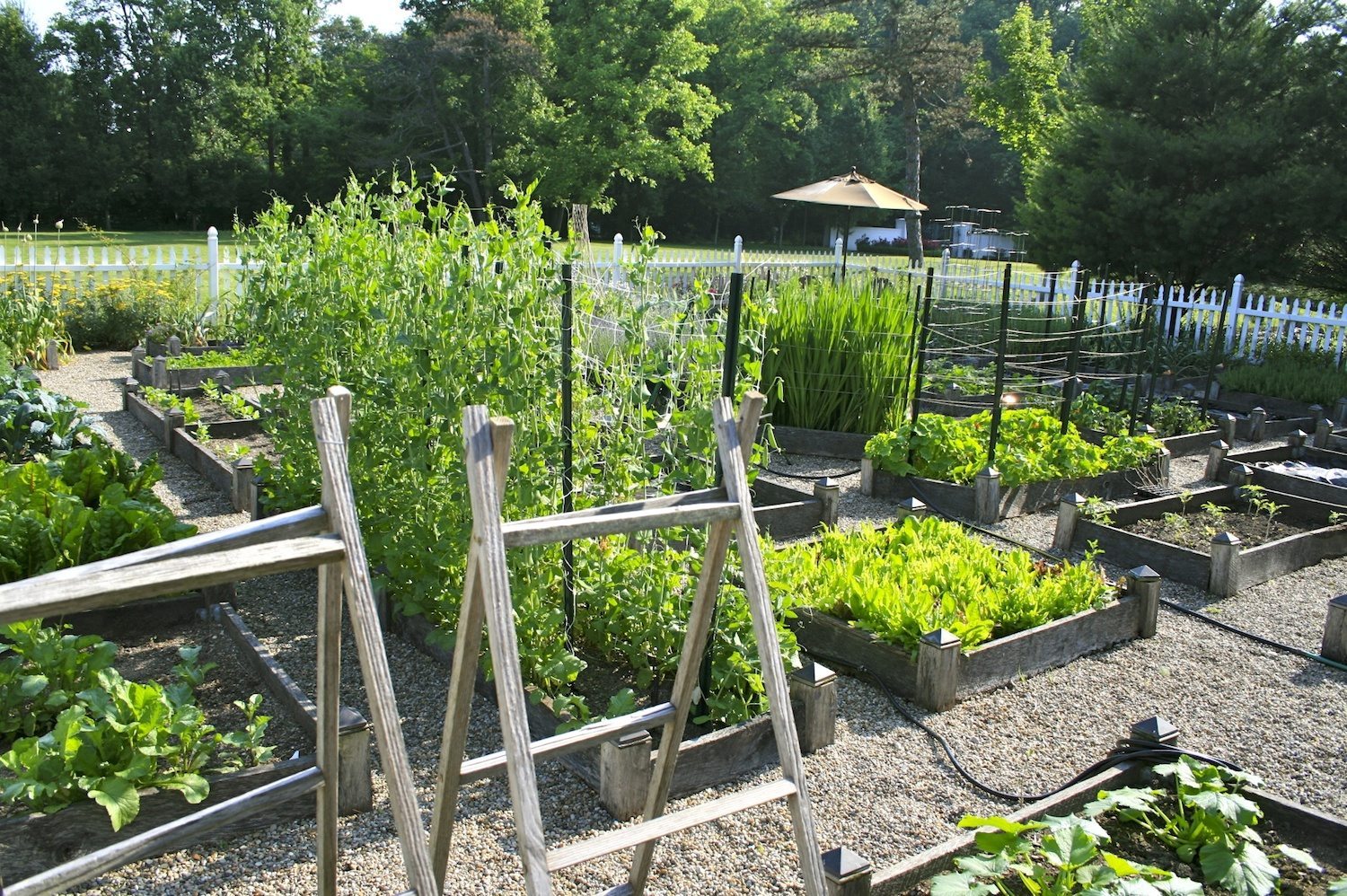 Whatever design you choose to create your garden, make sure that it is not only functional but also beautiful.  Embrace the idea of growing your vegetables in a decorative, multiple level planting within a fence or defined space.  By doing this you not only the most of the space but also make a more pleasurable environment to spend your time.
Why raised beds?
The ancient Egyptians recognized that a raised bed provides better drainage than a bed flush with the soil.  The raised beds also allow your soil temperature to heat up allowing you to plant earlier in the season, lengthening your growing season.  Raising your beds also allows for easier soil amendment like compost, a quick turn and the bed is ready.
I like my soil to be at least 12" deep, but every season I add more compost in hopes to deepen the bed.
Having raised beds also allows for a neater workspace, weeding is more manageable and controlled.
Why 4' x 4'?
If it is any wider I can't reach the opposite side, to plant, harvest or weed.  4' is manageable, without limiting what you can grow.  You will be amazed by the amount of harvest you get out of one 4' x 4' bed.
What walkway material is best?
You can use straw, grass clippings, wooden mulch or gravel for a more permanent situation.  I originally used grass clippings in my walkways, I had plenty of it and I figured I could turn over the walkways and add the nitrogen to the soil underneath.  This worked great for the first month or so.  Then I had to continue adding because the grass dries out and sinks into the dirt underneath.  I personally would not recommend this option.  Straw works better but you still have the problem of wet mud becoming a problem if you have a lot of rain.  Not to mention if you are bringing a wheel barrel down a path continuously.  Wooden mulch works well and helps to keep a solid enough walkway and suppress weeds.  If you need to change the design of your walkway moving mulch may take some time but is doable.  I use small pea gravel.  I know my raised beds won't be moved and the gravel is wonderful at weed suppression and keeping up with heavy foot traffic, not to mention I like the nice clean look.
What to plant where?
Once you have the basic design of your garden, next you decide what you want to plant and where.  When it comes time to planting your seeds or seedlings, think about growing habits.  Tall, short, rambling.  You are not going to want to plant the tall growing vegetables in the front of your garden; they will block your view.
Plant peas, tomatoes and asparagus in the back or sides of the garden, rambling vines like squash, cucumber, gourds on the sides or back, especially if you have a fence along the perimeter to train them to grow on.  Or install a trellis to add height and support for these ramblers.
Using raised beds also makes growing organic uncomplicated by using a diverse mix of plants for a healthy and beautiful garden in a single 4' x 4' space.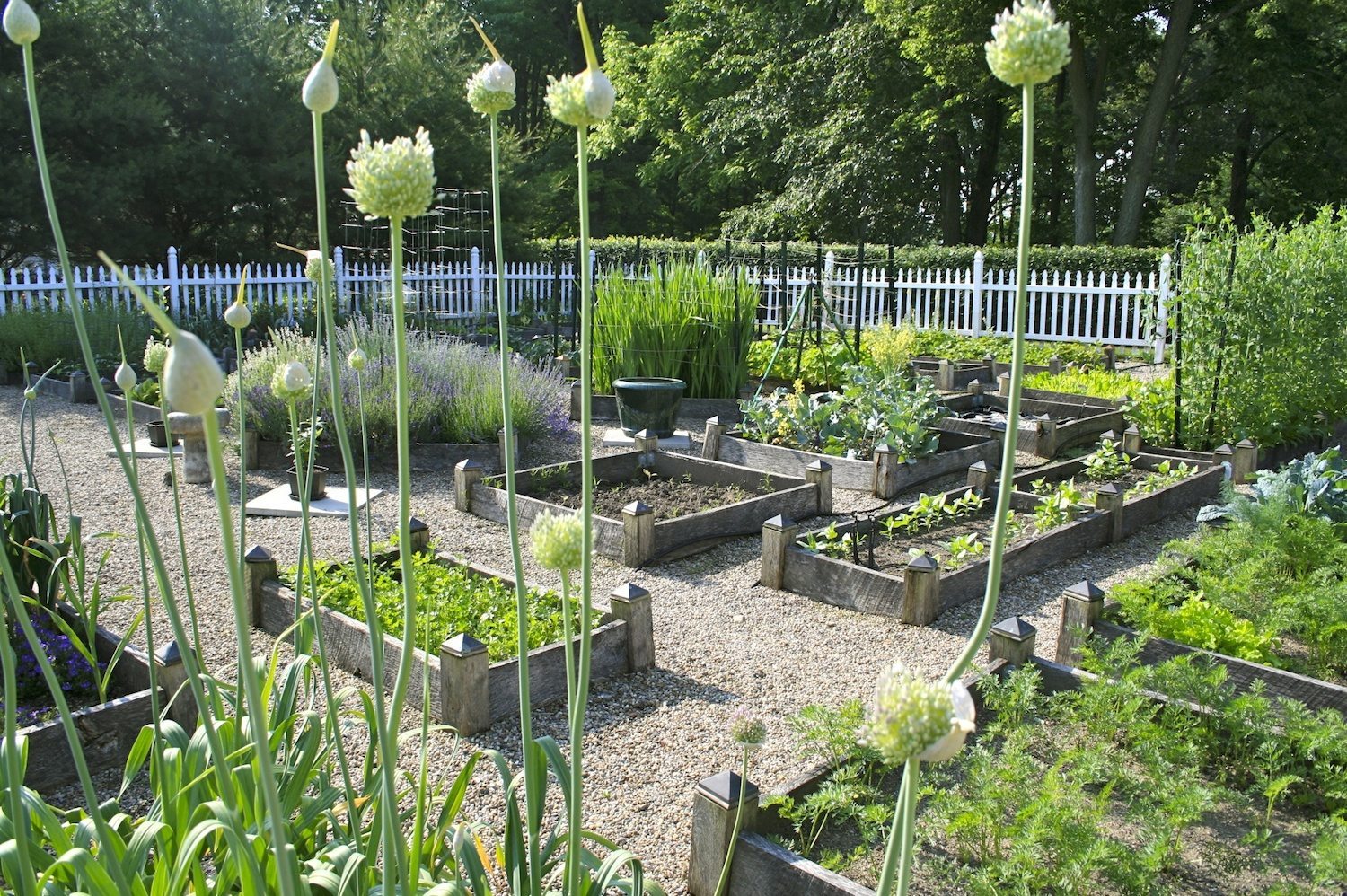 The most important thing I have learned about growing an organic vegetable garden is to make it as enjoyable and functional as possible.  If you follow those two rules, you will want to spend time out in the garden and will find greater success with all your hard work.
I highly recommend checking out my companionable planting in the vegetable garden post to see who she be planted with who, and who should not.  Click to learn more.
To keep the Spring Fever going, check out the articles below from 9 other talented gardeners.
10 Ways To Catch Spring Fever With The Garden Charmers