10 Christmas Cookie Recipes to keep Santa and the whole family happy.  Treat your family, friends, and Santa to something sweet from this list of 10 top rated Christmas cookie recipes.
PREP TIME: 10M | TOTAL TIME: 24M | GLUTEN FREE | PALEO | VEGETARIAN
I am a huge Peppermint fan and a huge Chocolate fan and peppermint and chocolate together makes me very happy. I couldn't be happier with these Gluten Free Chocolate Peppermint Cookies. The recipe is gluten free, grain free, soy free and paleo friendly.
PREP TIME: 15M | TOTAL TIME: 27M | VEGETARIAN | NUT FREE
Anisette Italian Cookies are a traditional Italian cake-like cookie that is covered with a shiny glaze and colorful sprinkles. Quick and easy to make with just a few ingredients one being anise extract that gives these cookies their amazing flavor.
PREP TIME: 30M + COOLING TIME | TOTAL TIME: 42M + COOLING TIME
Drei Augen is a German Shortbread Sandwich Cookie. The name Drei Augen means the third eye, which is how the cookie got the name, with three holes that you punch through so you can see the jelly. Buttery and crunchy outside with a sweet tart jelly filling. These cookies are delicate and delicious.
PREP TIME: 15M | TOTAL TIME: 30M
Day 4 of my Christmas Cookie posting, is me making a meal out of a cookie. Yes, I love peppermint and I got the idea for this cookie, sandwich, a meal from the Peppermint bark that you see everywhere.
The chocolate cookie recipe is a chocolate lovers delight, if you want to make just the cookies you won't be disappointed.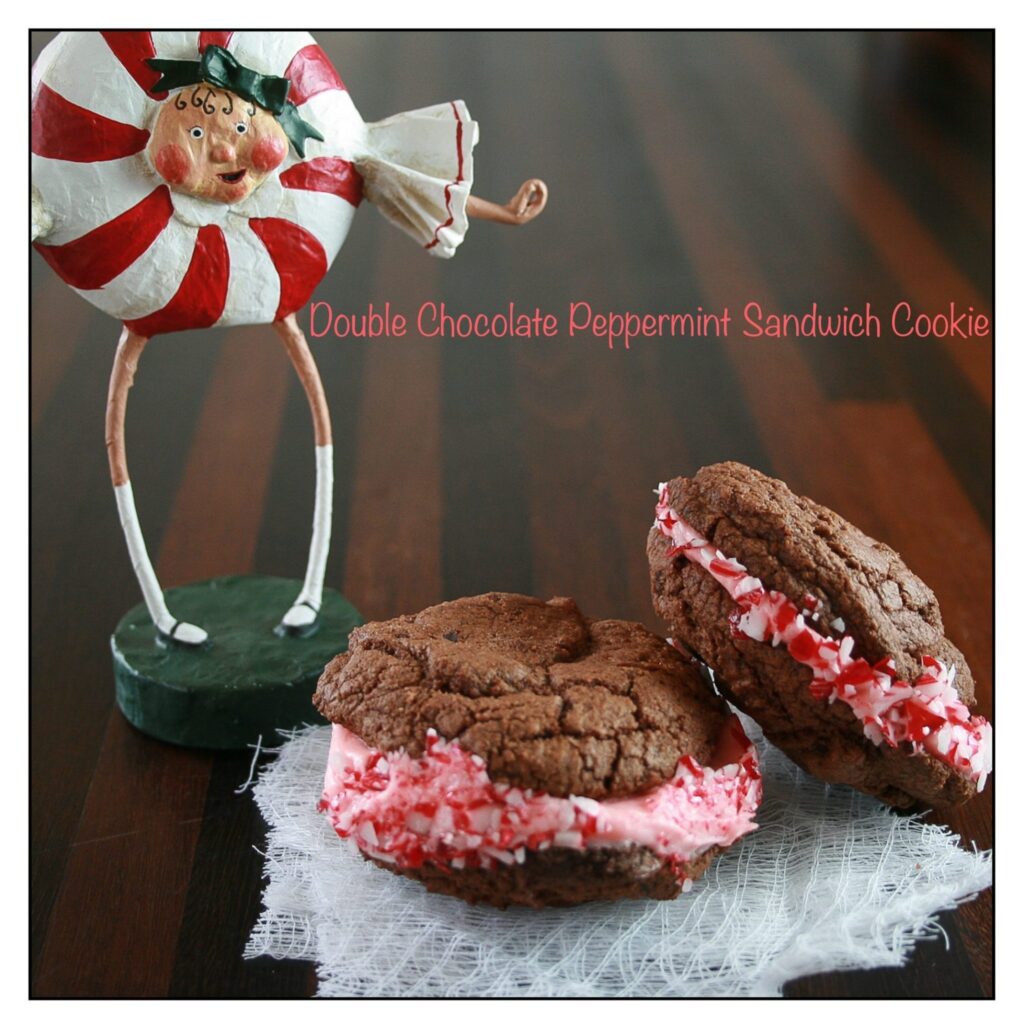 PREP TIME: 8M | TOTAL TIME: 26M | GLUTEN FREE | VEGETARIAN
Double Almond Chocolate Chip Cookie are crisp and crunchy with that fabulous almond chocolate combinations that make every bite a delight and each cookie addictive.
PREP TIME: 10M | TOTAL TIME: 30M | VEGETARIAN
Italian Pignoli Cookie is an Italian Sicilian classic cookie recipe that is similar to a macaroon. A crispy chewy and almondy cookie, that is sure to become a family favorite, if it isn't already.
PREP TIME: 1H 10M | TOTAL TIME: 1H 22M | GLUTEN FREE | DAIRY FREE | VEGETARIAN
Ricciarelli cookie recipe comes from Tuscany. They are melt in your mouth tender almond flavored cookies. Their beautiful white tops make a great addition to any cookie platter and they are gluten free.
PREP TIME: 10M | TOTAL TIME: 25M | VEGETARIAN
Pecan Balls are little melt in your mouth buttery-nutty cookies of deliciousness. Perfect for the holidays or any day, they are also known as Mexican wedding cake cookies. A very easy recipe for even the beginner baker.
PREP TIME: 1H 15M | TOTAL TIME: 1H 27M | VEGETARIAN | NUT FREE
Chocolate Peppermint Crinkle Cookies are a holiday classic. Showcasing dark chocolate with peppermint in a crisp outside with a chewy middle. A dusting of confectioners sugar on the outside reminds you of snow while the inside reminds of candy canes and Santa Clause.
PREP TIME: 15M + 1H COOLING | TOTAL TIME: 27M + 1H COOLING TIME | VEGETARIAN
Chocolate Thumbprint Cookies are chocolate, caramel, pecan crunchy delights that will disappear quickly. I hide them and they still disappear, I bet it will be the same at your house, so make sure you make enough.