Love is Love, it can never be explained.  This Valentine's Day make a delicious romantic cocktail for that someone special.  All my cocktails are simple to make and I have included Vodka, Gin, Rum, and Bourbon recipes, so there is definitely a cocktail on this list to please even the pickiest cocktail drinker.  Just click on the title of the cocktail and you will be sent to the page with the complete recipe.
I hope you have a wonderful Valentine's Day.  xo Amy
#1 Cucumber Cosmopolitan Cocktail refreshing and sweet.  
#2 Blood Orange-Rosemary Fizz Martini a little bubbly with a tart zing.
#3 Love Potion #9  A potion of a cocktail to convince your loved one…..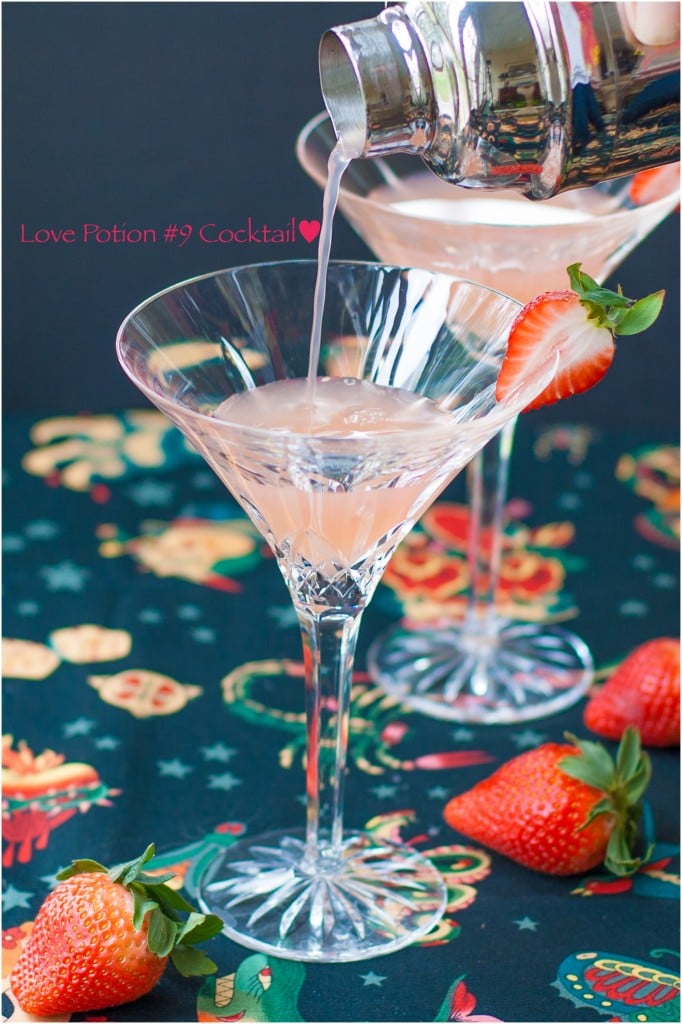 #4 Raspberry Mojito fun and fruity perfect for a good time.
#5 Love Rouge Cocktail bubbly with a citrus zest.
#6 Cranberry Vodka Spritzer One of my favorites, simple light and refreshing.
#7 Negroni Aperitif perfect before your romantic dinner for two.
#8 Blood Orange Martini sophisticated and beautiful, a cocktail to impress.
#9 Black Cherry Sling Cocktail  for your bourbon drinker, sure to impress.
#10 Rum Punch fun, festive and very easy to drink.
#11 Rum Relaxer Cocktail if your Valentine needs to relax, whip up this cocktail.
#12 Kiss on the Lips Cocktail perfect cocktail for two, with a  kiss.